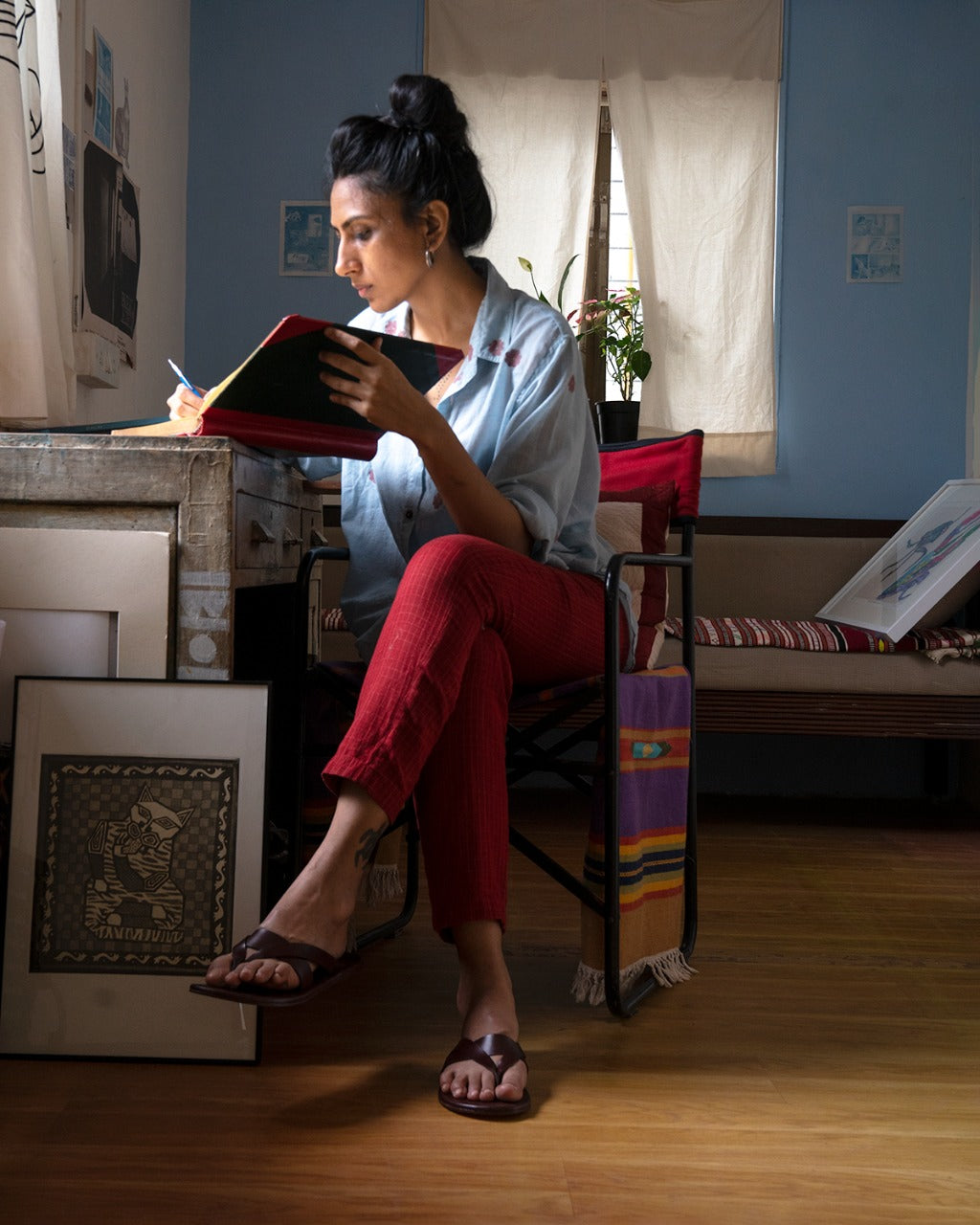 For as long as I can remember, I've always been drawn towards tactile materials. Hands-on work serves as a source of gratification unlike any other. It was this innate feeling that led me to embark on a journey with ceramics, both as a student as well as a maker.
As an illustrator, I have consistently gravitated towards figurative subjects and I find this to seamlessly correalte with my study of ceramics. The convergence of these two fields excite me. I find myself captivated by zoomorphic ceramic sculptures, appreciating not only their aesthetic appeal but also their cultural significance and historical usage.

My current studio practice focuses on a series of ceramic sculptures titled 'Block Cats'. Throughout my creative journey, cats have emerged as a recurring theme, and Block Cats serve as an exploration of this subject matter, realized in the medium of clay.
- Tosha Jagad